"La Conquista de México" Teatro Real de Madrid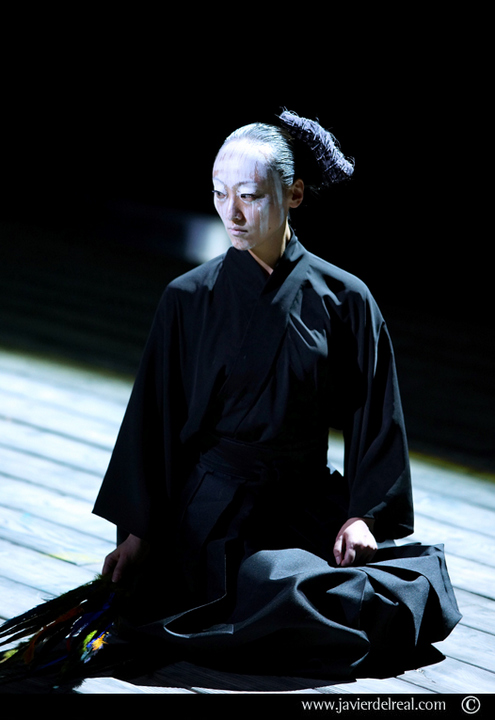 The Japanese dancer of Noh theater, Ryoko Aoki contributes a permanent element of seduction in consonance with the music.
EL PAIS (Spain) 2013/10/10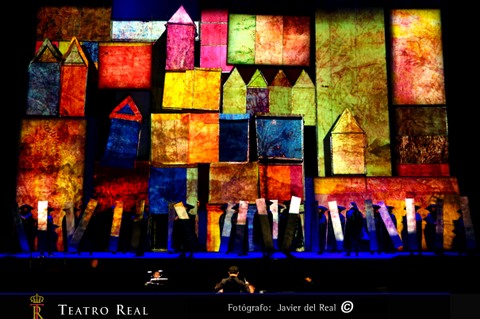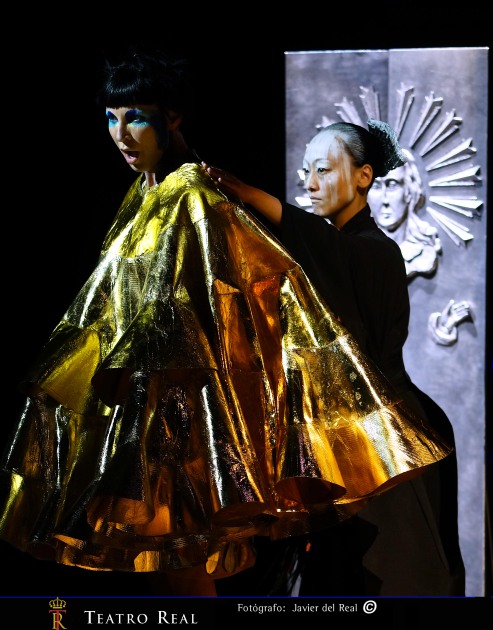 The role of Malinche, a character invented by Rihm, which she doesn't say a single word. A Noh theatre dancer, Ryoko Aoki performs, the "Japanese Nuria Espert", who is also very applauded.
EFE Madrid (Spain) 2013/10/10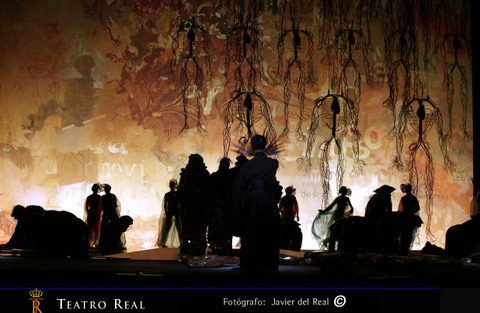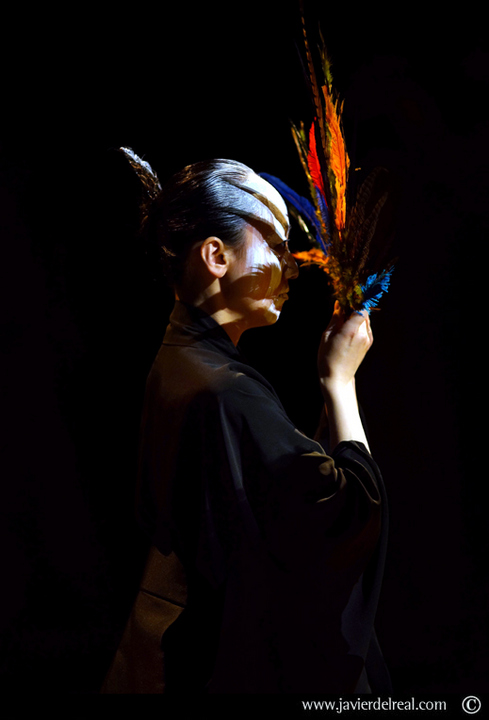 The figure de Malinche who she doesn't sing but she moves in a ritual form, creates atmosphere in the scene.
El Norte de Castiila (Spain) 2013/10/12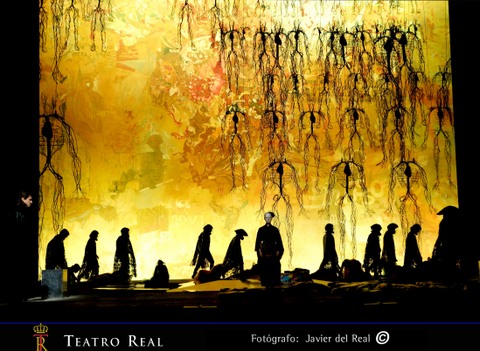 The Japanese dancer of Noh theater, Ryoko Aoki flies for the scene, like an eloquent bird, without opening the mouth. She is an unsuspected Malinche who avoids to fall in sentimentalities that dots the sad night as we would pass among those cadavers with the compassionate curiosity of humanity. When those survivors hug to the deads, that piece makes us human, with her, Malinche. The only silent one finally makes all recover, when the curtain of the stage closes and we return to our matters.
ABC es (Spain) 2013/10/11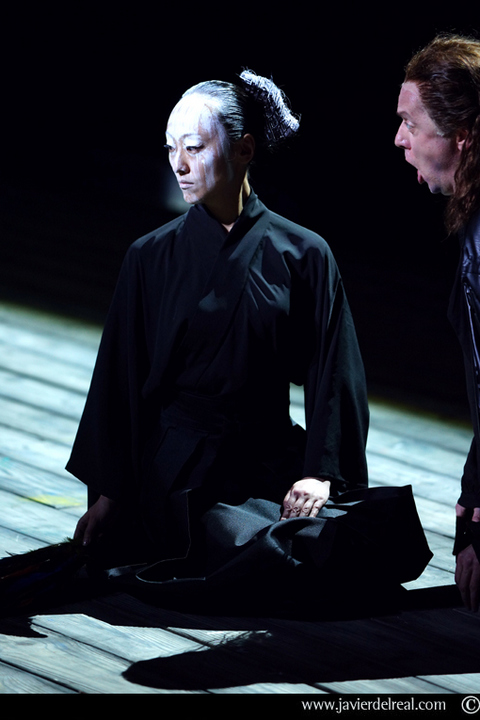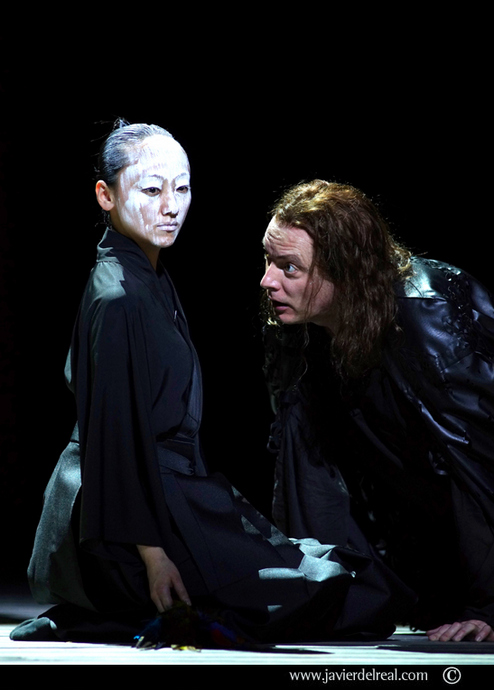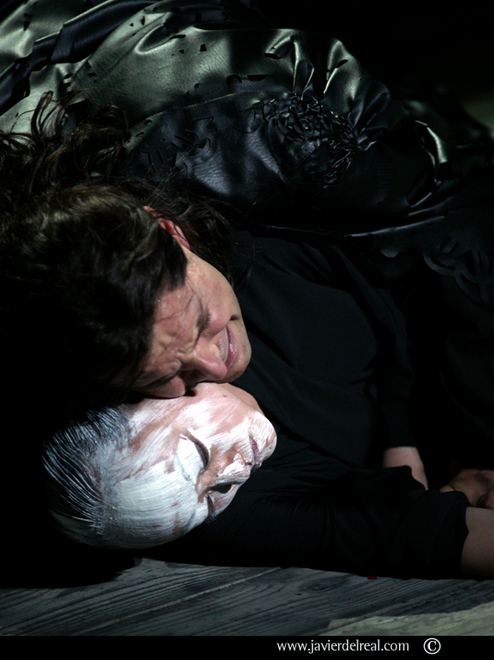 A very beautiful theatrical idea of Rihm is to make a dancer of Malinche, the interpreter and translator enters Montezuma and Cortez (a traitress for Mexican: the conquest of Mexico would have been impossible for Hernán Cortés without the help of the Mexican peoples who hated the Aztecs). She dances and translates and her movements are her bilingual words. In the setting of Audi the role is confided to a Japanese dancer, Ryoko Aoki, her movements are elegant, delicate and formed in the venerable living theatre Noh.
concertonet.com (France) 2013/10/10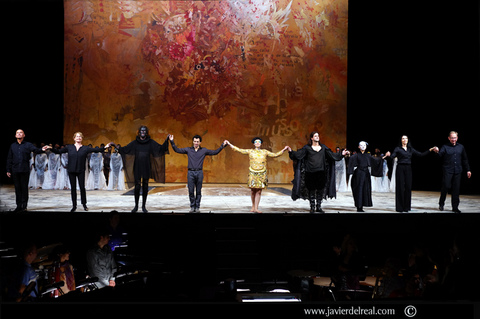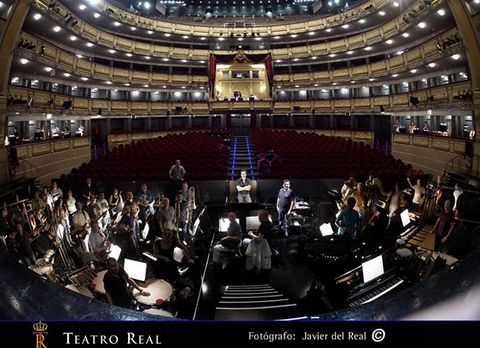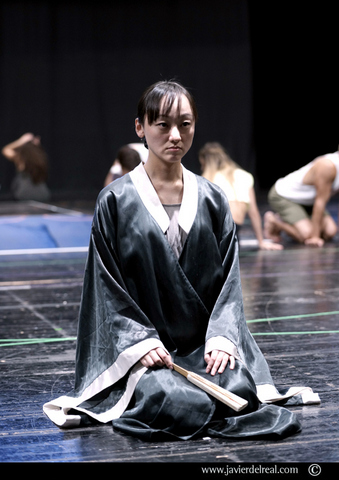 Musical director: Alejo Pérez
Stage director: Pierre Audi
Sets: Alexander Polzin
Costumes: Wojciech Dziedzic
Lights: Urs Schonebaum
Video: Claudia Rohrmoser
Dramaturge: Klaus Bertisch
Choir Director: Andres Maspero
Montezuma: Nadja Michael / Ausrine Stundyte* (12, 18)
Cortez: Georg Nigl / Holger Falk* (12, 18)
A screaming man: Graham Valentine
Malinche: Ryoko Aoki
Soprano: Carole Stein
Mezzo-soprano: Katarina Bradic
First actor: Stephan Rehm
Second actor: Peter Pruchniewitz
Choir and Orchestra of the Teatro Real
9,11,12*,13,15,17,18*,19 October 2013
Reviews of "La Conquista de México"
Teatro Real de Madrid
After the premiere, at the reception, with the director, Pierre Audi.
With Nadja Michael (Montezuma).
With our maestro, Alejo Perez, and Nadja!
With Georg Nigl (Cortez)!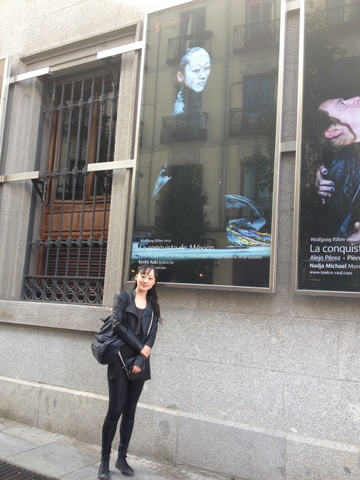 Malinche and Ryoko Aoki.