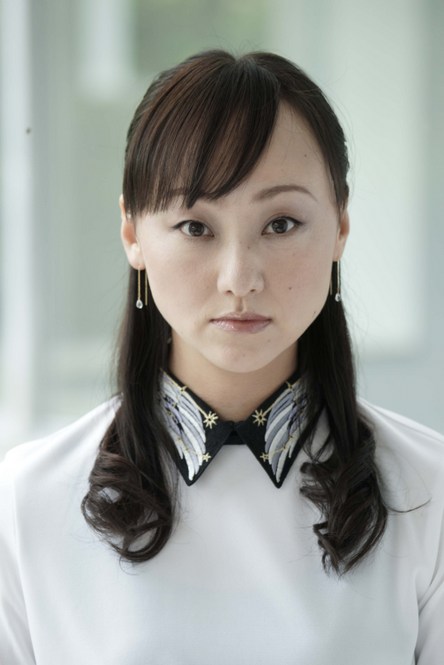 Photo : Kenshu Shintsubo
Ryoko Aoki
Ryoko Aoki holds a unique position in the field of Noh theatre as a female singer and performer. She has performed in several traditional Noh plays, historically the reserve of male actors. Above all, she is the pioneer of and inspiration for a new artistic form combining Noh with contemporary music. More than 30 works have been written for her by composers including Peter Eötvös, Toshio Hosokawa and Stefano Gervasoni.
The singer and performer has made appearances in Tokyo, Kyoto, Long Beach, Paris, Rome, London, Dublin, Bilbao, Budapest, Berlin, Munich, Cologne and Karlsruhe among others, and at festivals including the Asia-Pacific Weeks Berlin, Bartok Festival Szombathely, Xenakis Festival in New York and the Takefu International Music Festival. She has performed with ensembles and orchestras including the Arditti Quartet, the Quatour Diotima and the Münchener Kammerorchester.
In 2013, Ryoko Aoki gave her debut at the Teatro Real de Madrid in Wolfgang Rihm's opera
The Conquest of Mexico
in the role of Malinche, in a production directed by Pierre Audi. Most recently, Noriko Baba wrote her "Nopera" AOI (2016) especially for the singer, which was premiered with the Ensemble 2e2m in Paris and received further performances in Reims and Orléans.
Highlights of Ryoko Aoki's 2017/18 season include the world premieres of two works composed for her: Toshio Hosokawa's Futari Shizuka (The Maiden from the Sea) with the Ensemble intercontemporain at the Philharmonie de Paris and Kölner Philharmonie in December, and Federico Gardella's Two Souls at the Teatro del Maggio Musicale Fiorentino in January. In February she will perform with the Royal Concertgebouw Orchestra and Matthias Pintscher.
As part of her
Noh x Contemporary Music
project, Ryoko Aoki has commissioned a series of new works for Noh singer. In 2014, she released a
Noh x Contemporary Music
recording, including Peter Eötvös' Harakiri. As a workshop leader, she has worked with the dance company Sasha Waltz and Guests.
Ryoko Aoki obtained a BA and a Master of Music from the Faculty of Music at the Tokyo National University of Fine Art and Music with a focus on the Kanze school of Noh theatre, before obtaining a PhD at the University of London, School of Oriental and African Studies, with a thesis on "Women and Noh". She was appointed "Japan Cultural Envoy" by the Agency for Cultural Affairs of Japanese government in 2015 and was a featured artist at the Aichi Triennale in 2016.