Noh × Contemporary Music - talk & concert series
1 talk : Aurélien Dumont & Ryoko Aoki
Translator : Kazuko Okamoto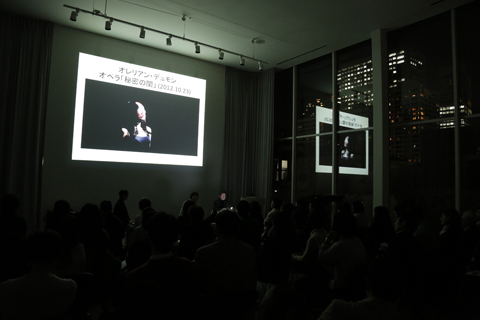 Dumont has been composing the chamber opera "Himistu no neya" for a Noh performer, ensemble and electronic. It was based on Noh "Adachigahara". We did
the first version on October 2012 in Paris
. Due to this, Dumont got the prize of Salabert Foundation, and also
it was reported on the Radio France
. This new piece "Yamabushi no inori" will be a part of this opera.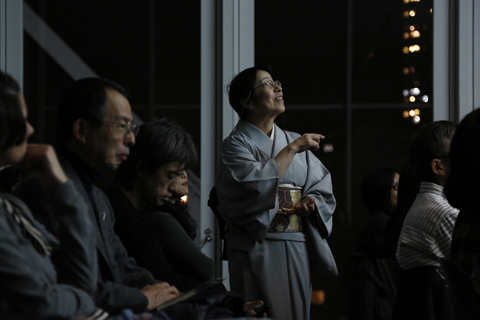 The librettist of opera "Himistu no neya", Sachiko Oda talked about the opera.
2 Aurélien Dumont "Yamabushi no inori" for Noh voice and clarinets
(commissioned by ensemble-no 2013) (world premiere)
Ryoko Aoki (Noh voice) Takashi Yamane (clarinets)
After the performance, with Takashi Yamane and Aurélien Dumont.
It was picked up on theVOGUE official blog.