In July I went to Szombathely, Hungary to perform in International Bartok Festival!
Bartok Hall
"Bartók Festival 30 - Péter Eötvös 70", nice poster!
I sang Peter Eötvös's Harakiri and Toshio Hosokawa's Kurodabushi with Alter Ego ensemble.
With Alter Ego!

WEÖRES SÁNDOR THEATRE
International Bartok Festival
2014.7.15 20:00- WEÖRES SÁNDOR THEATRE
Alter Ego Ensemble and Ryoko Aoki (noh singing) with: László Tömösközi (percussion)
Toshio Hosokawa,Tristan Murail, Péter Eötvös
Péter Eötvös: Harakiri - chamber opera
More details→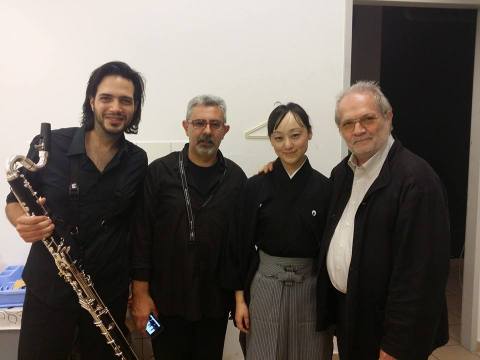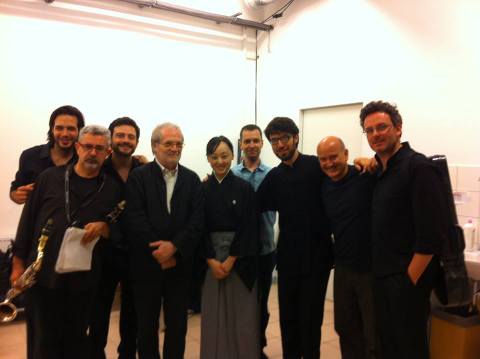 After concert, with Peter!