Art×Art×Art<Noh×Contemporary Music×Fashion>
2015.12.14 (Mon) 19:00-
Hakuju Hall (1-37-5 Tomigaya, Sibuya-ku, Tokyo)
[Part 1]
Federico Gardella "Voice of Wind" for Noh voice and bass flute(2012)
Stratis Minakakis "Apoploys Ⅱ Homeric shard" for Noh voice, flute and percussion(2013)
Vassos Nicolaou "Macbeth 5.1" for Noh voice, flute and percussion(2013)
[Part 2] Noriko Baba from "Nopera AOI" (World Premiere)
Ryoko Aoki (Noh)
Hideki Ikegami (Perc.)
Kazushi Saito (Fl.)
Noriko Baba (Composer)
Yoshikazu Yamagata (Costume)
Hair: AOKI
Makeup: Carrie HM
In the second part, we premiered a part of Noriko Baba "Nopera AOI". The whole opera will be premiered in Paris in 2016. The costume will be designed by Yoshikazu Yamagata (writtenafterwards).
With Yoshikazu Yamagata
from photos of GP
Noriko Baba and Yoshikazu Yamagata
Photo: Junichi Takahashi
After the performance!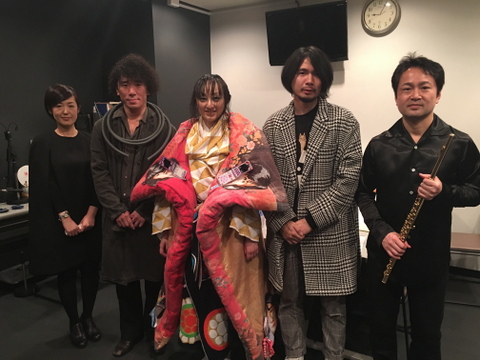 After the performance, I wrote my autograph.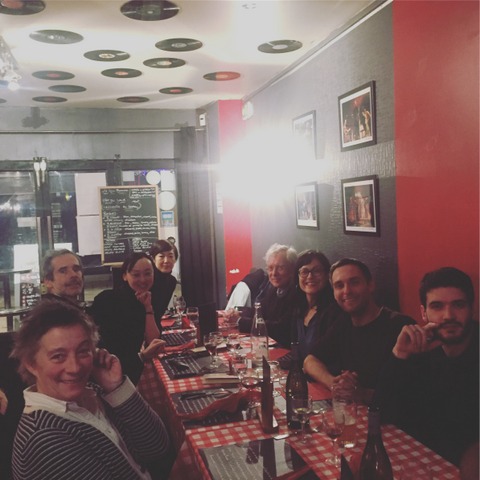 With wine!!
We had good reviews of Nopera AOI!
Thank you very much everyone! I am so happy!!