Rehearsals with Quatuor Diotima and Stefano Gervasoni.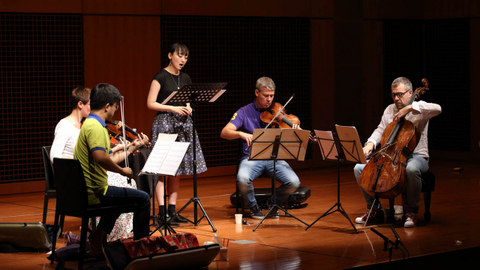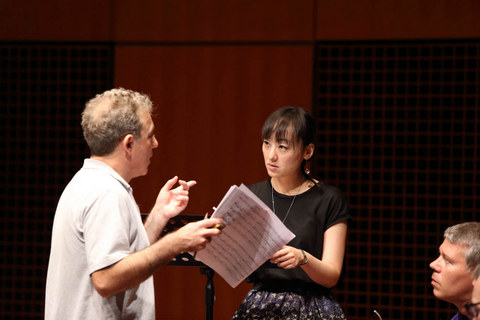 1 September 2016 (Thursday) 19:00-
Umberto Agnelli Hall, Italian Cultural Institute Tokyo
2-1-30 Kudan Minami, Chiyoda-ku, Tokyo 102-0074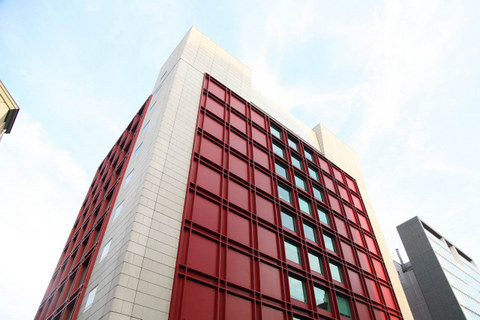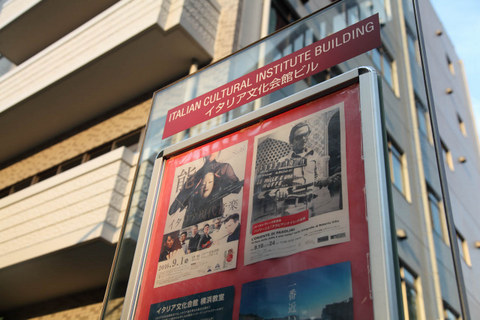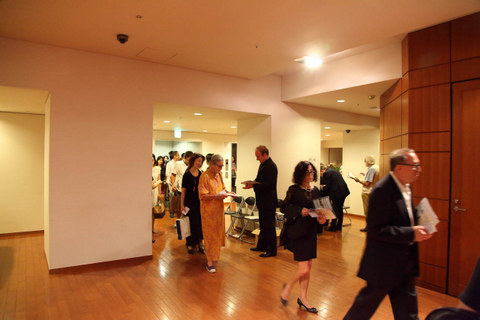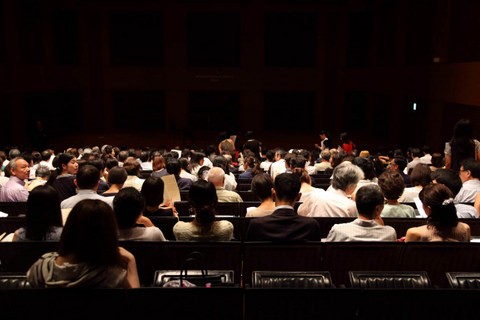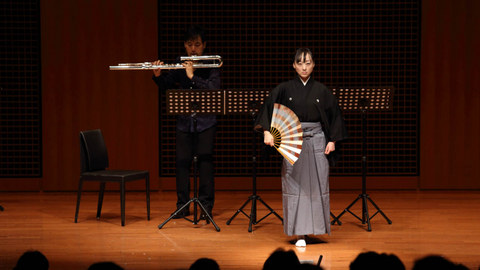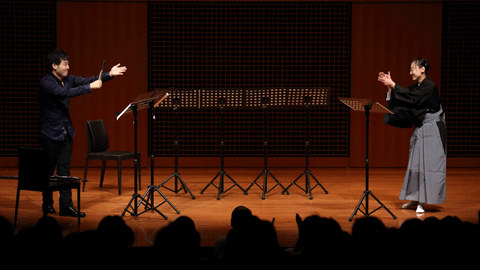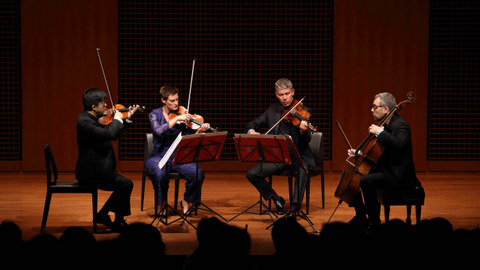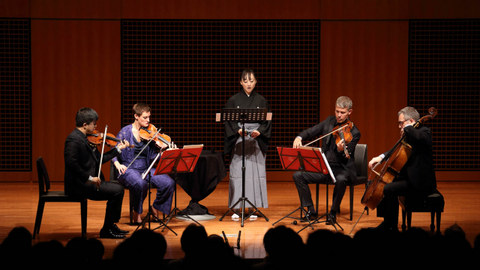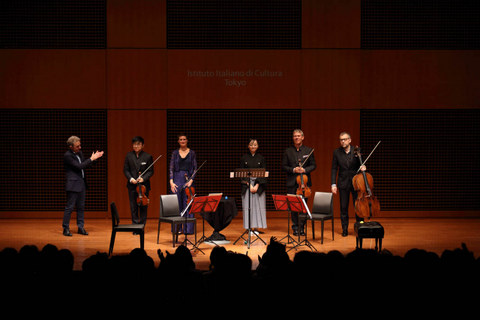 Talk: Stefano Gervasoni "Meeting Noh"
Federico Gardella "Voice of Wind" for Noh voice and bass flute (2012)
Valerio Sannicandro "trois chants Noh" for Noh voice and flutes (2011)
Stefano Gervasoni "Clamour" for string quartet (2014) (Japan premiere)
Stefano Gervasoni "Yoru no hibiki, yama no naka yori" for Noh voice and string quartet (commissioned by ensemble-no, World premiere)
※Mario Caroli could not travel to Japan because of his family problem. Instead of him, Ryuji Masumoto played flute.
"Italy meets Noh! Noh×Italian Contemporary Music"
presented by ensemble-no, Italian Cultural Institute
organized by ensemble-no
managed by Okamura & Company Inc
supported by Japan Arts Council, Arts Council Tokyo (Tokyo Metropolitan Foundation of History and Culture), Nomura Foundation, The Asahi Shimbun Foundation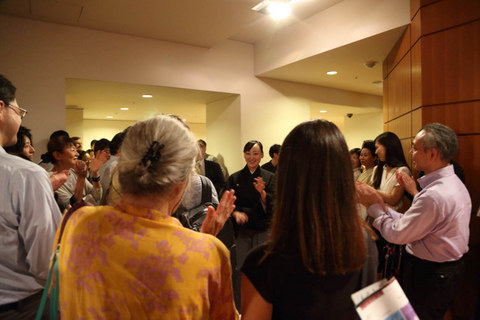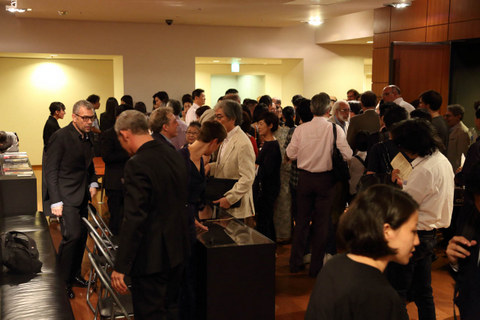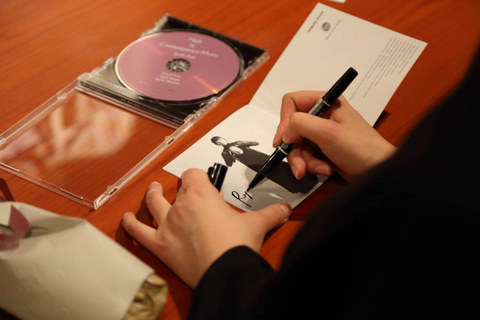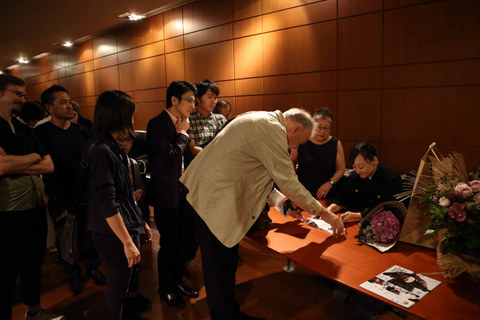 Photo: Hiroaki Seo
After this, we played Stefano Gervasoni's new piece again at Takefu International Music Festival on 9th September!
Thank you very much, everyone!!