I came to Florence for world premiere of Federico Gardella's new piece for Noh and orchestra!!
Florence is such a beautiful city!!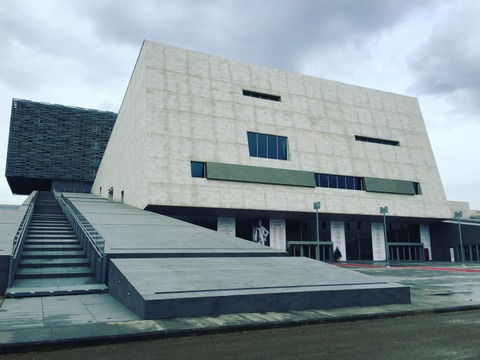 New opera house opened in 2014!
Beautiful flower from the Artistic Director!
Federico Gardella wrote the first piece for Noh and full orchestra for me!
It is based on Noh "Nishikigi".
From general rehearsal.
After the performance!
Federico Gardella "Two Souls" (World Premiere)
Conductor, Wolfram Christ
Noh, Ryoko Aoki
Maggio Musicale Fiorentino
Teatro del Maggio Musicale Fiorentino, Florence, Italy
After the performance, with the conductor, Wolfram Christ!
with the Artistic Director, Mr. Pierangelo Conte and Mrs. Conte!
With Federico Gardella!
Thank you very much for your wonderful piece, Federico!!