On 9 May, I will perform Noriko Baba and Stefano Gervasoni's pieces with Quartet Excelsior at the Toshodaiji Temple in Nara! I am very honored to take part in René Martin's producing
Via Aeterna Nara in Muskiest Nara 2018
!
At the Nara station!!
The venue is world heritage, Toshodaiji Temple!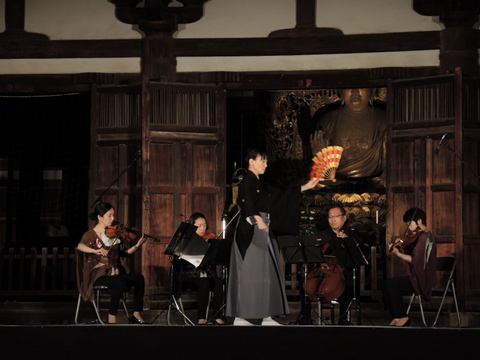 Photo : Yawara Watanabe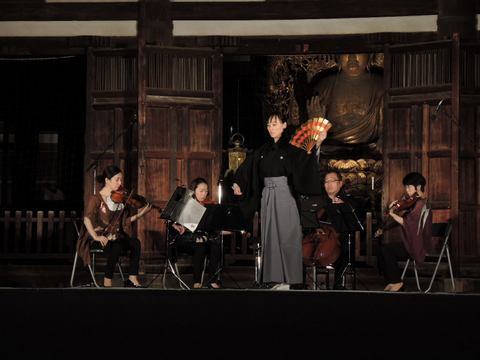 Photo : Yawara Watanabe
■9 May 2018 (Wed.) 19:30
■Toshodaiji Temple, Nara
■Herbert Norman Howells "Fantasy String Quartet"
Noriko Baba "hagoromo suite"
Stefano Gervasoni "Yoru no hibiki, yama no naka yori"
Leoš Janáček "Kreutzer Sonata"
■Ryoko Aoki (Noh) Quartet Excelsior
After the performance, with Quartet Excelsior!